The Launch of Housal Inc. an Online Real Estate Platform Coincides with World Intellectual Property Day Introducing the Revolutionary Real Estate Tool in the Philippines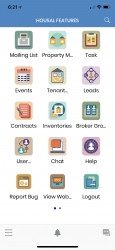 Manila, Philippines, April 24, 2018 –(PR.com)– Housal Inc., an online real estate platform for developers, agents, and brokers, are launching their state-of-the-art sales tool that will revolutionize the real estate industry. The advanced online sales tool is a unique solution with a purpose to streamline the process of buying, selling and renting out properties. Housal Inc. is a company that aims to create an ecosystem that links together buyers, tenants, sellers, developers, agencies, and brokers.
Mr. Yogesh Mathur, CEO of Housal says, "Our solution connects dots in the Real Estate Sector, which will make life easy for all stakeholders."
Housal Inc. aims to deliver a pleasant and stress-free property experience through trustworthy, consistent and expert services. Its technology-infused tool brings forth the best real estate search and buying experience in the digital and mobile space, and helps property seekers succeed in real estate investment in the Philippines. Starting from the Philippines, this solution which completes the cycle of real estate is set to launch in multiple locations around the globe.
Housal is partnering with some of the top developers in the Philippines and will be offering their properties on their platform. Housal Inc. is reinventing the immovable industry with its groundbreaking sales and analytic tool that will define the future of the real estate sector.
Housal – Connecting dots in Real Estate!
For more information about this topic, please contact Housal Inc. at +63-9177717171 or email at [email protected].
Contact Information:
Housal Inc
Shin Jara
+639177717171
Contact via Email
https://housal.com
Read the full story here: https://www.pr.com/press-release/751744
Press Release Distributed by PR.com